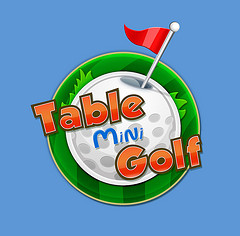 When Sony first introduced us to the PS Vita's AR games, we were all quite skeptical. But as it turned out, the AR games were all quite fun; granted they were all fairly short and rightly so as they are all quite cheap. Well, on April 9th, a new game will join the AR Play family.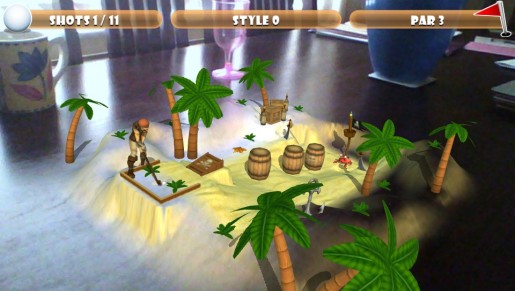 Table Mini Golf, will utilize the PS Vita's AR cards to create dozens of mini-golf courses across nearly any flat surface that you can lay your cards across. Players will then be able to chose one of three stylishly different characters. Although the courses only vary from one of two different themes (horror and pirate) the difficulty can range greatly giving audiences the opportunity to play a relaxing round or, for those hardcore golfing enthusiasts, something a bit more challenging.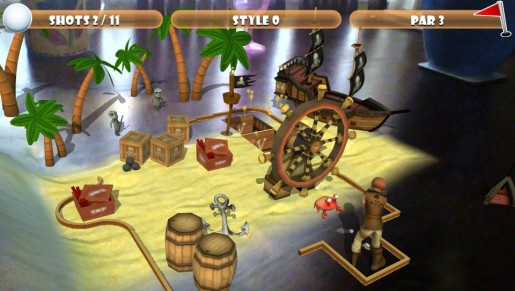 These courses can be played in one of two modes, Free Play and Elimination, allowing up to four players, AI or human. Now, if you're thinking that mini-golf doesn't sound very appealing, the folks over at Four Door Lemon has promised that the game is packed with plenty of challenges, goodies, and yup you guessed it, TROPHIES, not to mention online leaderboards.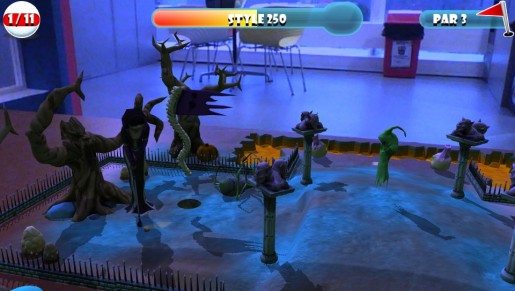 The best part? Table Mini Golf will be available on April 9th for the incredibly low price of only $1.99 with the Toyland Course Pack, which includes a full third set of Rookie and Pro courses available at launch day for $0.99. Hope to see you all on the virtual green leaderboards in April.