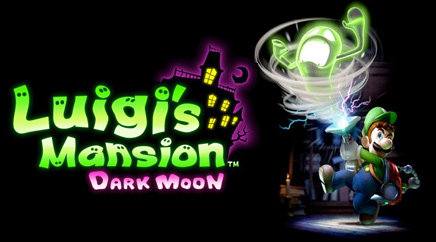 Back in 2001, Mario's brother Luigi was finally given the chance to step out from the shadow of his sibling and star in his own adventure. This came in the form of Luigi's Mansion, which was not only different than the Mario games, but a fairly unique adventure for Luigi to shine. A decade after Luigi's Mansion first released, Nintendo finally announced a sequel known as Luigi's Mansion 2 or Dark Moon. For a decade we haven't seen Luigi in his own game, many wondered if there were new things that long time fans could expect in Dark Moon. Will they be disappointed or is Luigi's comeback going to be a big one?
Let's take a look at what's HOT and what's NOT in our review of Luigi's Mansion: Dark Moon.
HOT
Comical Adventure Awaits
Similar to the first game, Dark Moon doesn't have the best or even a lasting story, but it does have a few good moments. The story starts off with a boo destroying the Dark Moon, which under normal conditions keeps them from going insane. Upon the destruction of the Dark Moon, all the boos throughout Evershade Valley start to go insane and it's up to Professor E. Gadd and Luigi to rebuild the Dark Moon to return their sanity. Assigned to go through different mansions and towers, Luigi will fight through a horde of ghosts with his handy-dandy new Poltergeist 5000. Throughout the game, fans can expect the same old Luigi they knew from first game, plus a number of fairly comical moments.
Impressive Presentation and Soundtrack
Out of all Nintendo 3DS games that are currently available, I must say that Luigi's Mansion: Dark Moon is one of the most beautiful games that I've seen on the handheld. The presentation is quite similar to what fans have seen in the first game although the textures and the colors are much more vivid. The 3D works beautifully and it helps the environments and characters feels more lively. Voice overs are minimal as what you will hear are the mumbling of most characters. When it comes to the soundtrack however, fans can expect to feel Luigi's emotional state as he journeys through five different mansions and towers, despite him not speaking. The emotion is conveyed through his funny facial features and comical stances. Using headphones is highly recommended to get the feel of the game's superb soundtrack.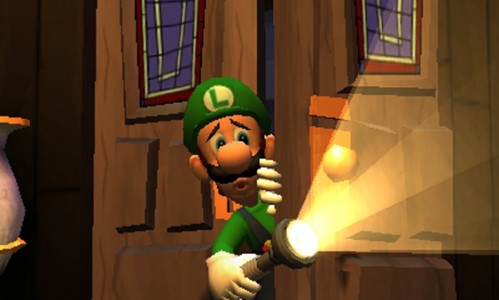 Variety of Puzzles
In every mansion, there will be puzzles that will have to be solved. With about five levels per mansion or tower, there will be plenty of puzzle solving with little repetition. The difficulty in solving the puzzle is not that hard though there a couple that will give players a little frustration. Backtracking is very common in this game, although every time you pass through a room, there are bound to be changes.
Catching the Ghosts
The gameplay of Dark Moon didn't change much from its predecessor. The same objectives still remain in the game, which involves Luigi using the Poltergeist 5000 Vacuum to suck ghosts and give it to Professor E. Gadd for further research. In Dark Moon, there are five mansions and towers that you have to go through. Accessing them at once isn't possible as every one of them is divided into different levels. For every mission that E. Gadd gives Luigi, only a small portion of the mansion will be accessible, but as the players progress they will be able to explore them all.
Collectibles are present in Dark Moon to help break up all the ghost capturing. Throughout the game, Luigi will gain access to new gadgets that he can use to get collectibles that were not previously accessible. There is a Flashlight that Luigi can use which stuns the ghosts, a different light wavelength of Flashlights that reveals hidden things and of course the Poltergeist 5000, which is upgradable when enough coins are collected.
Luigi's Mansion: Dark Moon Review

,