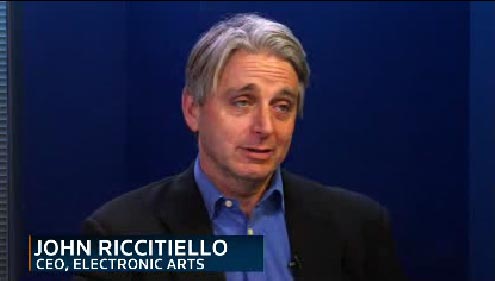 CEO of Electronic Arts (EA) John Riccitiello has now stepped down from his position.
Former EA CEO and board chairman Larry Probst will temporarily take over the position until a suitable replacement is found.
Riccitiello was first hired for the position back in 2007. Although he faced criticism from both investors and fans since that time. Since he took over, EA stock price dropped dramatically.
Riccitiello stated in a letter the reason why he resigned:
"My decision to leave EA is really all about my accountability for the shortcomings in our financial results this year. It currently looks like we will come in at the low end of, or slightly below, the financial guidance we issued to the Street, and we have fallen short of the internal operating plan we set one year ago. And for that, I am 100 percent accountable."
The whole SimCity debacle may have been the final straw that broke the camel's back. Even though the game sold 1.1 million copies since launch, a number of those gamers cannot even play the game. Not to mention the game could have sold even more copies had it not been for the overwhelming negative feedback the game had been receiving since it launched.
Source: Kotaku