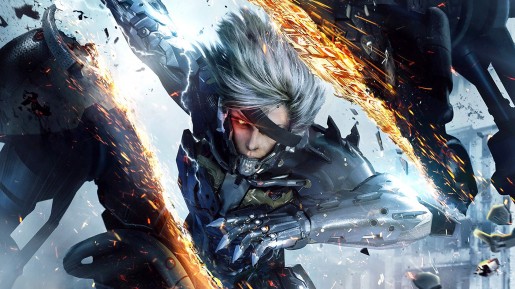 Platinum Games has announced their plans to support Metal Gear Rising: Revengeance post-release. This support will come in the form of three downloadable content packs, each containing very different offerings for Rising owners.
DLC pack number one will include 30 new VR missions as well as a new weapon, the Snake Soul wooden blade. As the name implies, this sword is tied to Snake. How so? It talks in Snake's voice, which brings David Hayter back into the mix. The new content is even said to include side-scrolling segments. On to the second DLC. The second pack is more story oriented and allows players to take control of Jetstream Sam, Rising's main villain. Not much is currently known about his tale, but images have been shown of him battling a Metal Gear Ray. The final piece of add-on content sees players taking control of LQ-84i, also known as Raiden's companion Bladewolf. Playing as Bladewolf is said to provide a more in-depth view of Rising's world.
Despite the lack of more details, Platinum's DLC plans already sound promising. Which of the three are you most excited to play?