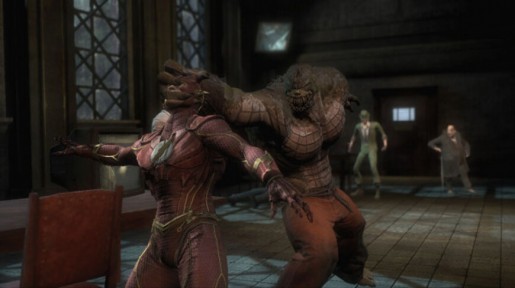 As we get ever closer to the launch of Injustice: Gods Among Us, NetherRealm is revealing the game's roster more and more. Today, Ed Boon tweeted a new screenshot showing three new characters: Killer Croc, Riddler and Penguin.
What's this? Killer Croc? Riddler? Penguin?twitpic.com/c1ogxj

— Ed Boon (@noobde) February 7, 2013
His tweet did not clarify whether these three villains would be playable or only part of the story. My guess is that Ed Boon wouldn't show us who we couldn't play as before we've even seen every fighter we can select. Let's hope my assumption is right because making the hulking beasts that are Bane and Killer Croc face off would be a glorious battle. We'll find out as we near Injustice: Gods Among Us' release date of April 19th.