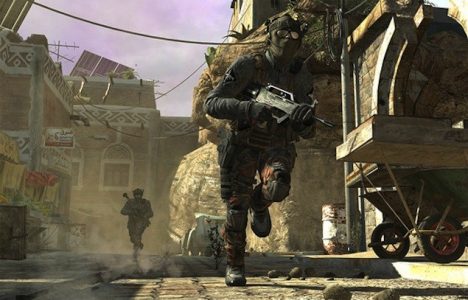 Ever since Call of Duty 4: Modern Warfare was released in 2007, the series has sold over 20 million copies each year. Video game analyst Micheal Pachter predicts this year's game sales may fall due to next generation consoles.
His main assumption is that consumers will be more excited about the next generation consoles and are likely to save up their money for them than another Call of Duty game. He also mentioned that it will face stiff competition with Battlefield 4 too. Battlefield 3 did not outsell Modern Warfare 3 back in 2011, but it did sell over 13 million copies.
Here's what Pachter said:
"I think it's fair to say that Call of Duty at or near the top of its annual sales potential has arrived and we are likely to see strong sales at that level, with effect from the competition in the future."
"Some people may wait for the console launch, and some are attracted to Battlefield, so it is very likely that we will experience a modest decline in sales. This is not the fault of Activision, but the testament of a phenomenal success and the available power of the Call of Duty brand. "
One way Call of Duty 2013 may survive this year is if the new game is launched on the PS4 and Xbox 720 too. It's highly speculated the next game will Modern Warfare 4, although Activision has yet to officially confirm this.
Source: PlayFront