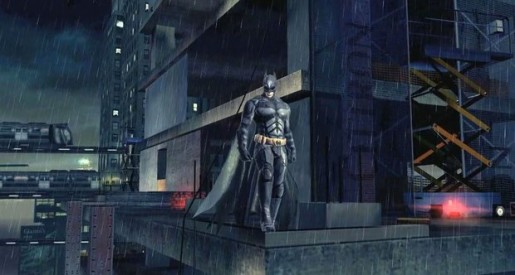 Warner Bros. may already be planning the name of the next Batman video game judging the the number of different domain names it registered earlier this month.
The domain names were all registered on January 10th and a ton of the names have the word "Arkham" in them. It's possible all of these names are pointing towards another Batman "Arkham" video game since "Arkham Asylum" and "Arkham City" did so well.
With Christopher Nolan's Batman trilogy finished, it's possible the domain names could be for the next Batman reboot. If that's the case, the next movie won't be out until after 2015 since Warner Bros. still has to release the Justice League movie too.
Check out all of the domain names below:
arkhamuniverse.com (Arkham Universe)
batmanarkahmuniverse.com (Batman Arkham Universe)
batmanarkhamarises.com (Batman Arkham Arises)
batmanarkhambegins.com (Batman Arkham Begins)
batmanarkhamdarkknight.com (Batman Arkham Dark Knight)
batmanarkhamknight.com (Batman Arkham Knight)
batmanarkhamlegend.com (Batman Arkham Legend)
batmanarkhamlegends.com (Batman Arkham Legends)
batmanarkhamnight.com (Batman Arkham Night)
batmanarkhamorigins.com (Batman Arkham Origins)
batmanarkhamstories.com (Batman Arkham Stories)
darkknightarkham.com (Dark Knight Arkham)
dcarkhamuniverse.com (DC Arkham Universe)
dcarkhamverse.com (DC Arkhamverse)
thearkhamuniverse.com (The Arkham Universe)
Source: Fusible