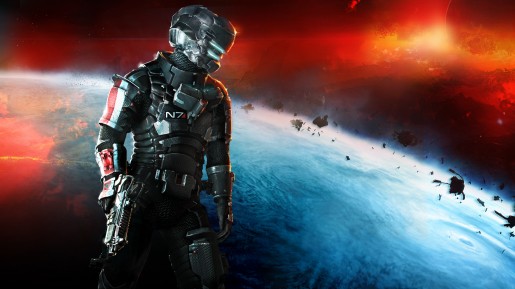 With Dead Space 3 releasing in a couple of weeks, gamers who have a save file from Mass Effect 3 will get a reward for having it on their console.
Since EA loves doing cross over promotions, like the ones in Kingdoms of Amalur, those who have a Mass Effect 3 save file on their console will be rewarded with a N7 suit. The N7 Suit armor can be worn by Isaac and his buddy John Carver. The bonus reward will be available on the Xbox 360, PlayStation 3, and PC.
If you want to get a taste on the new Dead Space 3 gameplay, you can download the demo starting tomorrow on the Xbox 360 and PlayStation 3. As always, check back with us near the release date for our review of the game.