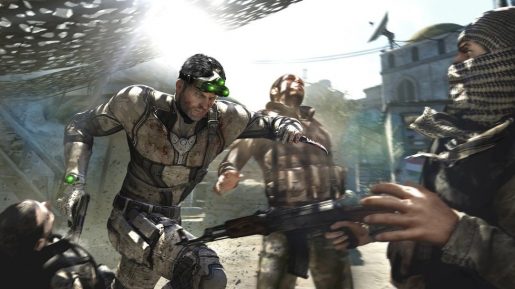 Sam Fisher may still have the option to take down his targets with lethal or non-lethal force in Splinter Cell: Blacklist, but he won't be partaking in the brutal torture scene shown at E3. During the E3 2012 stage demo, Sam Fisher dug his knife into a target and the player was instructed to "move and hold" a button "to interrogate". Due to its negative reception and the fact that producer Andrew Wilson believes no one "loved it", the scene has been removed from the final product.
Wilson had this to say about the infamous scene during his interview with Eurogamer:
The first thing I'd say about that is that possibly there was missing context – and in an unabridged snapshot, it seemed like pretty tough material. We've scaled a lot of that back, and as we've gone through the process of development there are always things that you feel are not working as well. Every game does this, and cuts certain things.
When questioned directly about the torture segment, he responded with the following:
Definitely we are not going to see when the game's coming out that there are torture scenes in it. That scene is not there any more. I've not really heard anyone say they loved it…
While I'm sure there will be plenty of blood and brutality in Splinter Cell: Blacklist, at least we won't be tasked with carving a man for information.