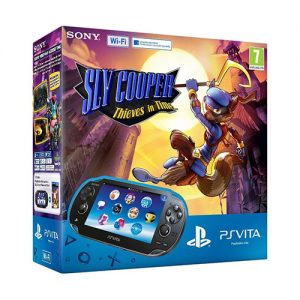 Although Sly Cooper Thieves in Time will not be until in Europe till March, Sony has already revealed that the game will receive its own PS Vita bundle.
The item has already been listed on Amazon Germany for a RRP of 259.95 EUR. The bundles comes with a standard Wi-Fi model PS Vita and a game card for Sly Cooper Thieves in Time. Sorry, no memory card is included here…
If you choose to buy the game on PS3, you will receive a download code for the PS Vita version for free.
The bundle is out from March 27th in what is likely to be in PAL territories.