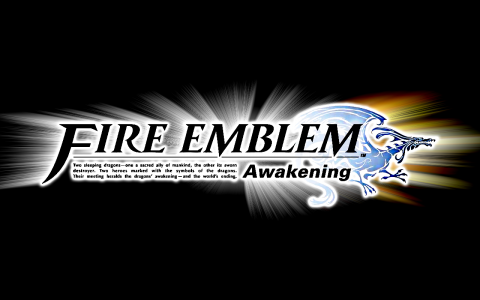 The Fire Emblem series has been one of the longest Nintendo franchises always love to await the next iteration of the series. Now with the series on the Nintendo 3DS, does Awakening have what it takes to once again awaken the fans to prove that SRPG games are still alive?
How does Fire Emblem Awakening stand out? Is it any better than previous Fire Emblem games? Let's take a look on what's HOT and what's NOT in our review of Fire Emblem: Awakening.
HOT
Impressive and Varied Visual Presentation
The story of Fire Emblem Awakening is told through a story-book like narrative. Every major event is divided into more than twenty chapters where some will have voice-overs with anime cinematic presentation, while others are text conversations where you will only see their portraits and their reactions in the game. If you are fond of cutscenes that have an anime style, Awakening will captivate you as not only are the voices superb, the anime style is top notch – though each scene only lasts a minute or so. As for the in-game cutscenes, they are decent and they are shown through 3D sprites. In case you get tired of the game's tedious long conversations, you have the opportunity to skip or if you missed what they said, you review it by bringing up the conversation logs.
When it comes to the battlefield, you will be thrown to its classic art style where everything looks like a chessboard. Fans who have played previous Fire Emblem games, they should feel welcomed in the game as it's like a throwback tribute to the fans of the series. Everything in the battlefield is in 2D but as soon the character engages in a battle, a scene where both sides fighting are shown in 3D, which is always the case in every Fire Emblem game. Expect solid execution of spells and attacks for each characters in the game that makes battling more fun.
Deep Combat System
One of the things that makes Fire Emblem games stand out from its competition is its deep battle system. Per player choice, they can play Awakening a lot easier by not letting their comrades die permanently when they fall in battle or they can choose to play the classic difficulty where they die permanently. To the fans of the series, the difficulty the game has is one of the things everyone loves as it makes the game quite challenging and giving them a reason to take every step cautiously. Thinking twice on where to put your characters in the battlefield is essential to make sure everyone survives at the end of each battle.
To make attacks more effective, a pairing system is implemented in Awakening where characters who are on the same adjacent position will receive a bonus. An example of this is when Chrom is right beside your customized character, when the battle starts, you or him will get a buff, or a bonus stat, from each other making attacks more effectively and damaging. Also, knowing what weapon works best is essential if you wish your team to survive at every battle. Having a character that uses a lance as a weapon will not work well to an enemy that uses the same type of weapon. To see if your character's weapon work, you can highlight the enemy and look at the arrow indicating up or down beside his weapon.
Captivating Storyline
When you first play Awakening, you will not get the story right away as it starts off slow. By playing the game for enough hours, you will start to fall in love with the game's plot. Awakening starts off with some sort of a vision being played by you and Chrom. After the vision, you come back to the reality and meet Chrom telling him you saw him from somewhere but can't remember any details past that. He invites you to join the 'Shepards', a family business that takes on bandits in the Kingdom of Ylisse. For the first few chapters, that's what the story will be about but as you go deeper, expect unexpected plots to unravel where people will die, sorcery will be involved and friends being betrayed. In my lengthy playthrough of Awakening, I must say that I enjoyed it a lot.
Review: Fire Emblem Awakening

,