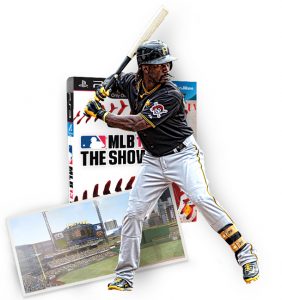 As held on the MLB's official website, the votes have now been collected and a cover athlete for MLB 13 The Show has now been revealed.
Pittsburgh Pirates star Andrew McCutchen was announced as the overall winner which was determined by fan votes. He earned himself over 100,000 votes in a poll that only lasted 5 days. This means he earned around 20,000 votes per day!
The New York Yankee's C.C. Sabathia came in at second place receiving nearly 90,000 votes. In third place was Miguel Cabrera from the Detroit Lions who earned 76,000 votes.
MLB 13 The Show is released from March 5th for the PS3 and PS Vita.
Source: Game Informer