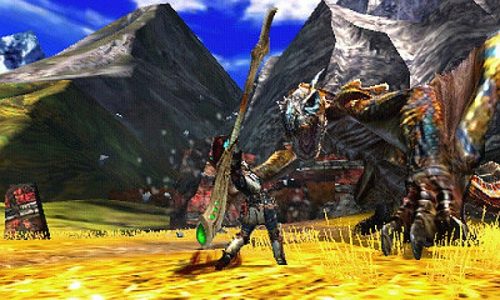 Famitsu has listed the top 30 games that Japanese gamers want in 2013. Did any of your favorite games make the list?
The top three most anticipated games are Nintendo 3DS titles. From the 30 games listed, only two of them are Wii U titles. It appears a if Grand Theft Auto V is the only game listed that's is made from a Western developer.
It's interesting to note that Final Fantasy Versus XIII is on the list too. Sure lots of people (including me) have been waiting for the game for a long time, but it's unlikely the game will be out in 2013 at this rate.
Check out Japan's 30 most anticipated games of 2013:
1- Monster Hunter 4
2 – Dragon Quest VII
3 – Shin Megami Tensei IV
4 – Metal Gear Rising: Revengeance
5 – Luigi's Mansion 2
6 – Shin Sangoku Musou 7 [Dynasty Warriors 8]
7 – Pikmin 3
8 – Gyakuten Saiban 5 [Ace Attorney 5]
9 – Grand Theft Auto V
10 – Shining Ark
11 – Jojo's Bizarre Adventure: All-Star Battle
12 – Soul Sacrifice
13 – Final Fantasy X HD
14 -Final Fantasy Versus XIII
15 – Summon Night 5
16 – Lightning Returns: Final Fantasy XIII
17 – DmC Devil May Cry
18 – God Eater 2
19 – Tales of Hearts R
20 – Senran Kagura: Shinovi Versus
21 – Dragon Quest X
22 – Hitokui no Owashi Trico [The Last Guardian]
23 – The Last Remnant
24 – Super Robot Taisen UX
25 – Photo Kano Kiss
26 – Kamisama to Unmei Kakumei no Paradox [The God and Fate Revolution Paradox]
27 – Dragon's Dogma: Dark Arisen
28 – The Last of Us
29 – Reiton-kyoju to Cho-Bunmei E no Isan [Professor Layton and the Azran Legacies]
30 – Macross 30 Ginga o Tsunagu Utagoe
Source: My Nintendo News