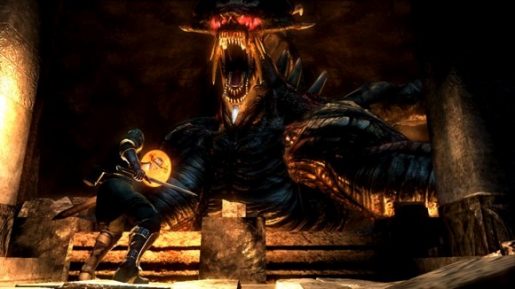 We recently reported that Demon's Souls would be available digitally on the PlayStation Store this Tuesday in North America. This left other regions wondering if they, too, would be seeing this title reach their store. Now we have been given confirmation that Demon's Souls will be making its way to the EU PSN as well, but it is going to make its debut a little later.
Namco Bandai announced that Atlus' punishing RPG will be available on the PS Store in European territories on January 23rd, creating a two week difference in release dates between the regions. While the US version has already been set with a $19.99 price tag, the European price has yet to be confirmed.
In celebration of its new release, Atlus has revealed their plans to host a Pure White World Tendency event, which will "slightly [reduce] the difficulty of the game and [open] up a few things that can only be accessed in the Pure White state", from January 8th to the 14th. No word has been given on whether the same event will be repeated upon the EU launch.