Despite releasing just yesterday, fans have already uncovered a secret raid boss in Sir Hammerlock's Big Game Hunt. While he is thankfully easier to summon than Verm, make sure you follow the directions below or you WILL be wasting your time trying to summon Dexiduous The Invincible.
Required Items
Maxed out eridium or several people with a LOT of it.
Good long range weapon
And finally some patience.
What to do
To summon Dexiduous the Invincible you need to activate the 4 totem poles in the Hunter's Grotto and then pull a lever. While this might sound really easy to do, the poles are scattered across the Hunter's Grotto and leaving this area (joining another game, changing location, anything at all) will reset the counter. Also it costs roughly 96 eridium to summon him, so screwing up will set you back. Anyway, lets start by activating the totem poles.
Pole 1 (25 eridium)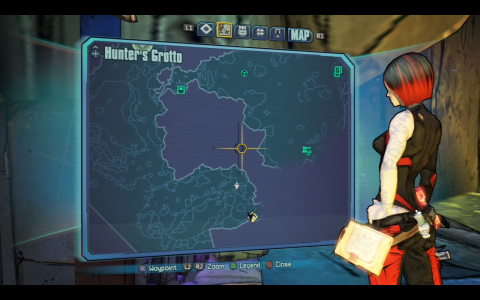 This takes place on a lower level, so jump down to the cave below to find the totem pole.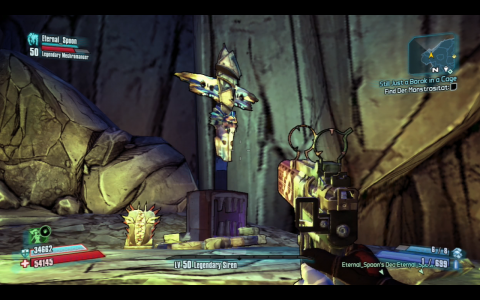 Pole 2 (23 eridium)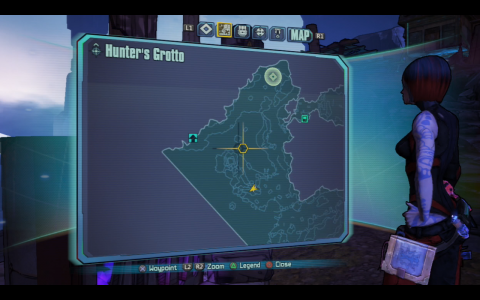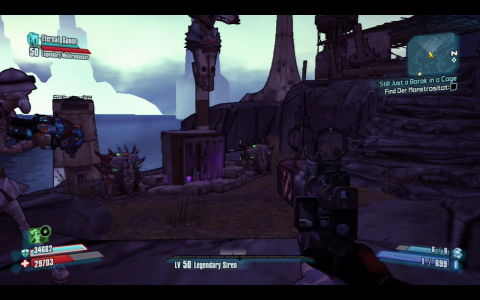 Pole 3 (27 ERIDIUM)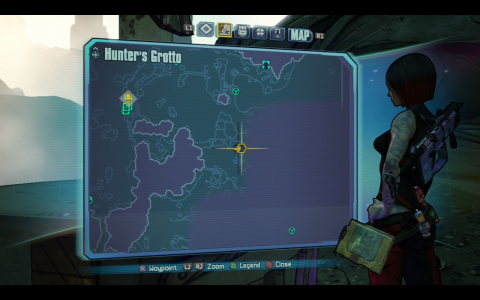 To access this area you need to find a gate to the right and then take an elevator up. Also the fourth pole is just below this area, so make sure you jump down to grab it.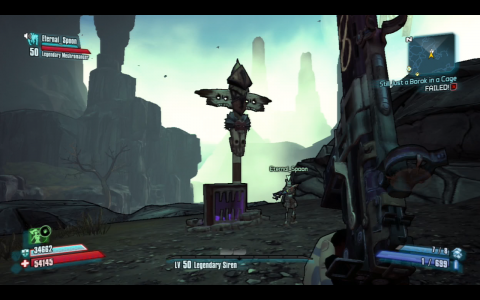 Pole 4 (21 eridium)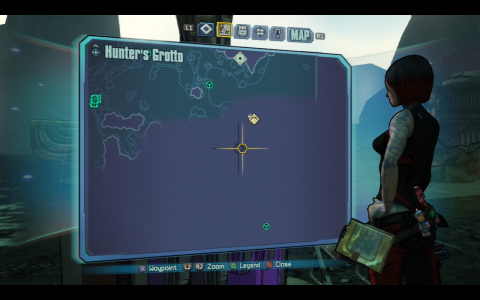 While the map be hard to read, this pole is almost directly below the third one, so pretty much jump down to find it.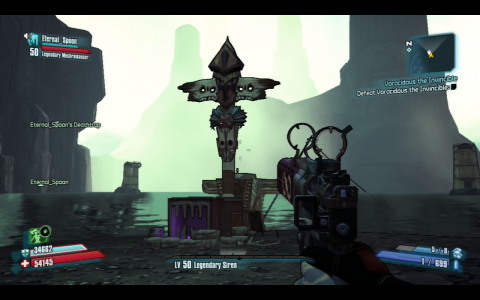 Lever / Where to summon the boss
Head here and verify that all the torches are lit. If they're all in fact lit, then you can pull the lever (obstructed in by my gun in the picture below) and then a number of enemies will attack you. The waves will get progressively more difficult, so make sure you're able to hold your own for a while. After you kill them all the boss will finally spawn.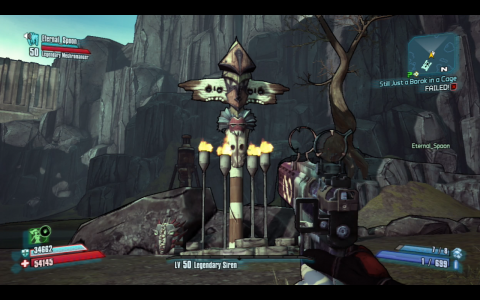 Dexiduous The Invincible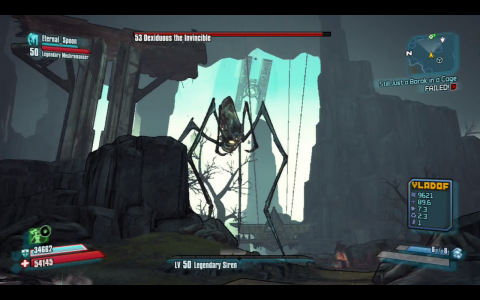 While Dexiduous The Invincible might look big and powerful, he's actually one of the easier bosses in the game. Simply hit his big glowing spots with your gun or vehicle and then wait for him to die. After this check his drops for rare / legendary items and make sure to keep an eye out for "The Chopper" (blue tier), since thats his unique drop. To give you an idea of what to expect, the video below has the last moments of the fight against him.
Good luck and happy hunting!