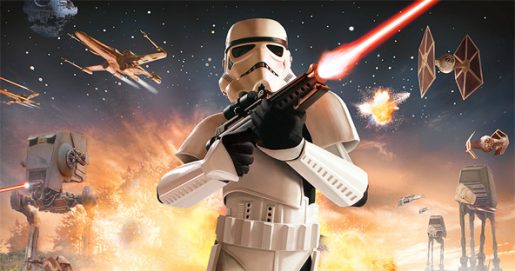 Star Wars: Battlefront 3 is the one game that fans around the world have been waiting for a very long time. Sadly, the game was never made and many rumors have been thrown around as to why. A former LucasArts employee has told Gamespot the reasons why the game never came into fruition.
It was a long explanation, but I will try and sum what he said. First of all, he refuted Free Radical Design co-founder Steve Ellis' claims last week that the game was 99% complete before it got cancelled. He said the game was more 75% complete although it was still "mediocre" at best.
The main reason it seemed like the game was never made was because developer Free Radical Design failed to meet important deadlines for Battlefront 3. The game was initially going to be released in October 2008, but many of the important game elements were still not completed in 2007. Game modes were missing, the AI wasn't even included yet and Xbox 360 build still weren't working.
The nail in the coffin was when Free Radical Design's "Haze" game came out and was met with lukewarm reception. LucasArts did not feel confident in the project going forward and eventually cancelled it.
It will be cool if LucasArts decides to eventually get Battlefront 3 developed again with a new studio. After all, a new Star Wars film trilogy kicks off from 2015…