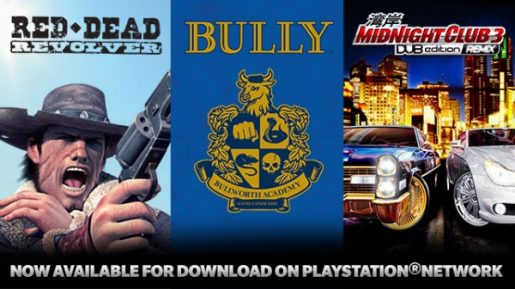 Rockstar Games has now re-released three classic PS2 video games to be on the PSN.
The three games you can download are Red Dead Revolver, Bully and Midnight Club 3: DUB Edition REMIX. Each game can be purchased for the low price of only $9.99.
More games are expected to be released later on. With Grand Theft Auto III and San Andreas already available, fans have been waiting for the arrival of Vice City for the PSN as well…
Which other Rockstar games would you like to see be re-released onto the PSN?
Source: Capsule Computers