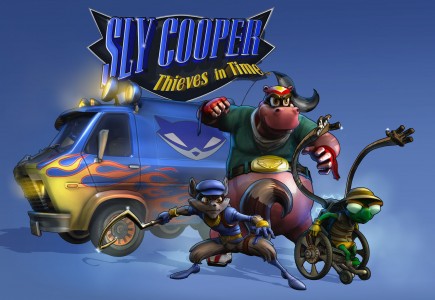 The Sly Cooper series started way back in 2002 and was a different kind of platforming video game. This is because the main character is a thief and using stealth and sneaking past baddies was the key to victory in this game. This is unlike Sony's other platform games Jak and Daxter and Ratchet & Clank where jumping and shooting things became the norm.
Sly Cooper became popular enough to spawn his own trilogy, although the last game that came out was way back in 2005. The only appearance he made on the PS3 was an HD remake of the first three games and a spot on PlayStation All-Stars Battle Royale.
Fans will be happy to know that a fourth game is on its way in 2013 with Sly Cooper: Thieves in Time. Not only is this game being released for the PS3, it will also be making its way onto the PS Vita as well.
If you played the previous game in the series, you will be happy to know that Sly Cooper: Thieves in Time takes place immediately after the events from the third game. Sly Cooper is feigning amnesia so he can stay with police officer girlfriend Carmelita. Murray the Hippo has started racing in some demolition derby events while Bentley the Turtle has been building a time machine.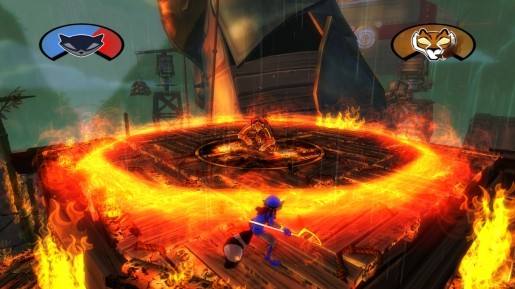 Although all three of the characters have been going their separate ways, a new mysterious enemy has stolen a book called the "Thievius Raccoonus". This book chronicles all of the Cooper family's history but this person has started to erase its entries. The three reunite and use Bentley's time machine to find out who is responsible for this act and restore Cooper's ancestors in history.
The introduction level is set in Paris and you will get to control Sly, Bentley and Murray. If you have not played a Sly Cooper game before, it plays like a kid's version of Ocean's Eleven. Each of the three characters have specific skills. Sly is best at sneaking past guards, Bentley is good at hacking devices while Murray's the muscle and driver of the team.