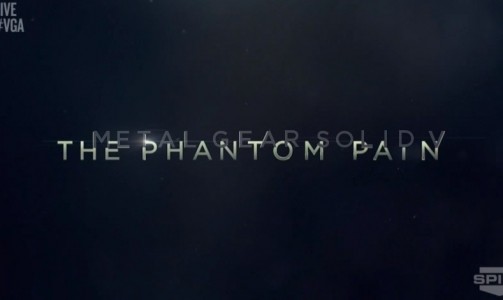 At the last VGA we saw a fantastic marketing campaign from Sony, which ultimately lead to a bunch of theories / speculation about what The Last of Us was. This year we got an interesting trailer for The Phantom Pain, but according to several users, this is a clever ruse for an upcoming Metal Gear Solid title.
Thanks to the fine folks over at Neogaf, it seems they've come up with a number of interesting coincidences, which strongly imply this being more than a simple trailer. These include the following things.
Ground Zero teaser said "From 'Fox'  two phantoms were born."
Joakim Mogren can be read as an anagram for Kojima and a reference to the mysterious "Project Ogre".
The Phantom Pain logo appears to be segmented in a way that you can spell out Metal Gear Solid V.
Flower Petals seem reminiscent of MGS 3.
Several characters seem to resemble characters from the Metal Gear Solid universe.
While these are just a number of "coincidences" found in the trailer, they do make a convincing point. Unfortunately we're stuck playing the waiting game, but it will be interesting to see where this leads. Despite all the evidence pointing to Metal Gear Solid V or another title in the universe, wouldn't it be amazing if all these things were actually coincidences? In either case, what did you think of the trailer? Do you think it's another MGS game or do you think fans are getting ahead of themselves? Tell us in the comment section below!
[Source: Neogaf]