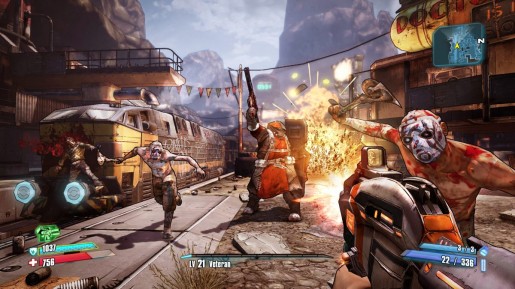 Video game website Raptr has released a list of the most played games of 2012. First person shooter topped most of the categories.
Borderlands 2 was the most played game released in 2012, although the most played game for the whole year was last year's Call of Duty: Modern Warfare 3.
The data was collected by Raptr themselves and it includes over 15 million gamers from around the world.
Check out the full winners below:
Most Played New Game – Borderlands 2
Most Played Game (Released Anytime) – Call of Duty: Modern Warfare 3
Biggest Boost from User-Generated Content – Portal 2
Most Played Long-Awaited Sequel – Borderlands 2
No Bathroom Break – Borderlands 2
Most Played XBLA Game – Minecraft (Xbox 360 Edition)
Most Played New IP – Dragon's Dogma
Most Successful Paid to Free-to-Play Game – Star Wars: The Old Republic