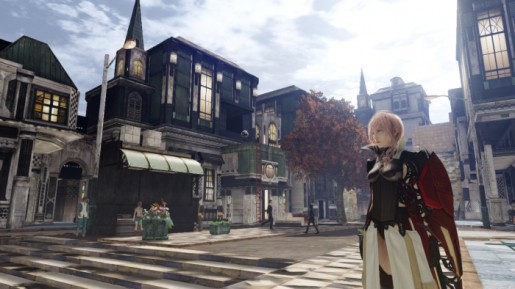 Famitsu magazine has posted a new more details on the upcoming Lightning Returns: Final Fantasy XIII video game.
The details posted highlight some changes to the game's battle system, NPCs and you can even change costumes in this game too.
Check out the details highlighted below:
– Tetsuya Nomura designed Lightning's new costume
– Can change costumes, including colors, throughout the game
– Time is always flowing when you're out in the field, except when you're cycling through menus
– NPCs will change their whereabouts and actions
– Information can only be obtained only a specific time
– Lightning operates alone in the game
– "Style" – can register weapons, shield, accessories, abilities into a Style during combat, switch to different ones while battling
– Can customize styles
– Tentative combat name: "ATB amazing"
– Earn points for effective use of time and equipment items
– Gives you the sensory feeling that multiple people are fighting even though it's really just Lightning
Lightning Returns: Final Fantasy XIII is due out sometime in 2013 for the PS3 and Xbox 360.
Source: Gaming Everything