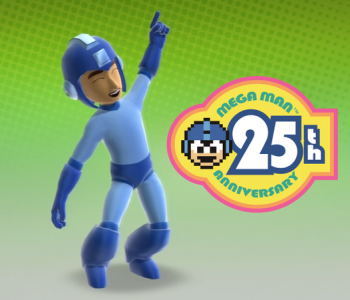 To celebrate the 25th anniversary of Mega Man, Capcom has released a ton of special avatar clothing on the Xbox LIVE marketplace.
You can get Mega Man's helmet for 160 points, or you can get the full costume for 320 points. There is also a special 25th anniversary t-shirt you can get plus costumes of Bomb Man, Ice Man and Guts Man too.
For a full list of costumes, check them all out on Capcom Unity by clicking here.