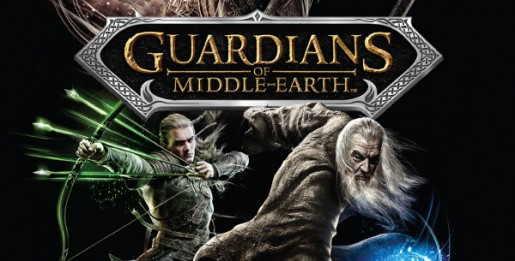 With The Hobbit just released in cinemas, game developers have decided to release a few new games based on Middle Earth to coincide with the movie. First we saw Traveller's Tales release LEGO Lord of the Rings last month and now we receive Monolith Productions' "Guardians of Middle-earth".
Guardians of Middle-earth is a MOBA (multiplayer online battle arena) game and this type of genre is usually popular among PC gamers. Surprisingly, the game is only available on consoles as a digital download on the PSN and Xbox LIVE Marketplace. With that being said, does this type of game work well on a console or should it have been released on the PC instead? Find out as we take a look at what's HOT and NOT in our review of Guardians of Middle-earth.
Hot
Fully Licensed With All Your Favorite Characters
When it comes to spin-off type games like this, you usually don't get to control or even see much of the famous characters you've grown to love in the books/movies. I was very disappointed that you could only play as nobodies in last year's release of "War in the North". Even in Star Wars: Battlefront II you could only control the famous characters for a short amount of time only.
Thankfully, this isn't the case in Guardians of Middle-earth as most of the famous characters that Tolkien fans love are playable from the very start. On the battlefield, you can get to play as the likes of Gandalf, Legolas and even Gollum just to name a few. Not only are characters from Lord of the Rings included here, but people from The Hobbit as well.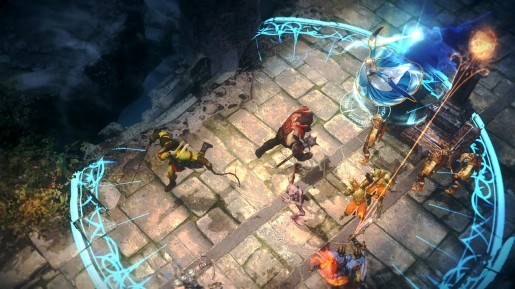 Another great thing to note about this game is that each character bears the likeness of their movie counterparts as well. This isn't like the recent James Bond video games where some actors were replaced completely. The only thing that is missing is the actor's voices, although characters rarely speak in this game so that's not too much of a disappointment.
Easy To Pick Up Gameplay
I never played a MOBA game before and was expecting this game to be difficult to play and have complicated rules and controls. I was surprised to realize that the game's premise is very simple and that the controls and overall gameplay was easy to master in a matter of a few minutes.
You can control your character by moving them around with the left stick and using their most basic attack by pressing down on the right trigger. The face buttons allow you to execute one of four specials attacks and abilities they may have. If you're Gandalf, he can use a special shield to protect himself or even summon a creature to attack opposing enemies. As for someone like Legolas, he has an ability that allows him to shoot multiple arrows at one time or even a special teleport move. With 20 characters that you can choose from, it's fun to experiment with each character's special skill sets.
The goal of the game is simple and fun to play too. Each team has five "guardians" and a bunch of soldiers that they can summon too. Each teams needs to destroy the enemy's base tower and it's game over. You can put a 20 minute time limit on each battle as well. If the time runs out, the team with the most points wins that round.
Continued DLC Support
Even though the game has only been out for a few weeks now, there's quite a few new DLC content that is already available for you to download already. The best DLC is an extra level called "The Shire". It is available for free and you can battle in the green farmlands that the Hobbits reside in. It's a much better level to look at than boring default levels that are offered in the game before.
"The Hobbit" fans will be happy to know that they can download Bilbo Baggins and Thorin Oakenshield as playable guardians in the game. Although you will have to play for these characters, hardcore fans won't mind spending money on them.
Guardians of Middle-Earth Review

,