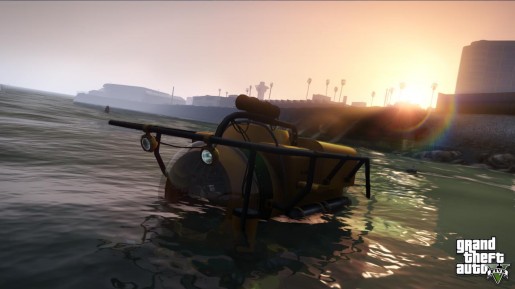 Earlier today, Just Push Start reported that Rockstar had released a handful of new screenshots of Grand Theft Auto V. Since the release of the images the internet has of course been abuzz with rumour, as to possible Easter eggs that these images hold.
After seeing the shark in one image and a small submergible vehicle the rumours are that the seas will be of a substantial depth: to allow players to explore them and see the sharks and sea creatures.  More interesting thoughts have also pointed towards underwater missions but we will have to wait to see for how far the underwater portion of the game is played upon.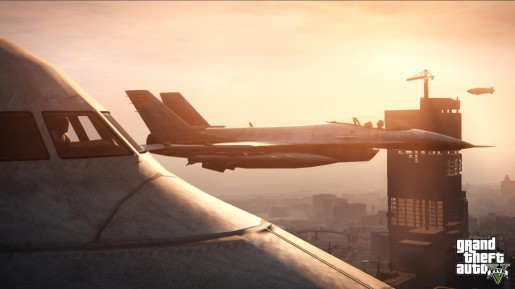 Next came rumours regarding the aircraft image. Initially, the people of the internet were talking about Batman style hijacking of planes, however soon the Blimp was noticed. While Rockstar has revealed planes will be flyable they haven't mentioned a blimp but of course we can all hope.
Finally, a festive rumour with the thoughts of snow. Behind the car and behind the dog is that pavement sprinkled with snow? On first glance, possibly; unfortunately, upon studying the image it isn't likely. Nonetheless the rumour isn't yet dead. The same screenshot could also show a white hill in the distance that might just be snowy.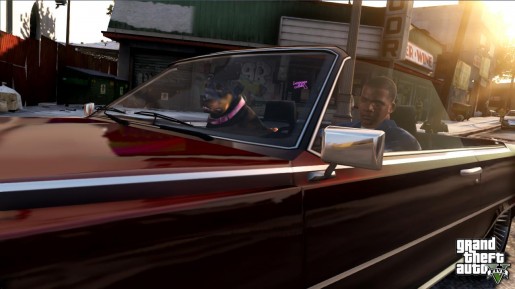 What do you think of the rumours on the images and what others have you heard?