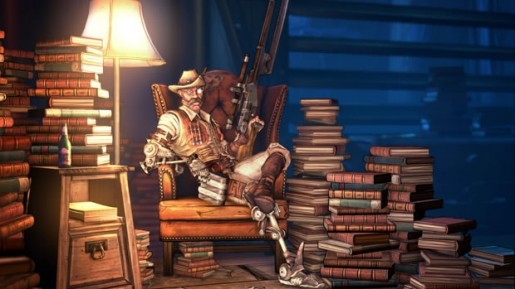 The third in the proposed four downloadable content packs for Borderlands 2 has been revealed today.
Set to release on January 15th in North America and the 16th in Europe, the third downloadable content to hit Borderlands 2 will finally release on all platforms. According to 2K Games, the Sir Hammerlock's Big Game Hunt DLC will feature new content where someone is set to continue Handsome's Jack legacy. Expect new loots, lots of new quests, and a variety of challenges throughout the DLC campaign.
What starts off as a relaxing hunting expedition with Sir Hammerlock soon takes a sinister turn as our Vault Hunters stumble across a new villain intent on restoring the legacy of Handsome Jack. Irresistible new loot, memorable new quests, a variety of challenging and exotic new enemies, a new vehicle and more await players as they fight their way through the never-before-seen lands of Aegrus to give this evil-doer the old one-two!
Season Pass holders of Borderlands 2 will get this DLC for free while others will have to pay for it at its 800 Microsoft Points, $9.99 price point.