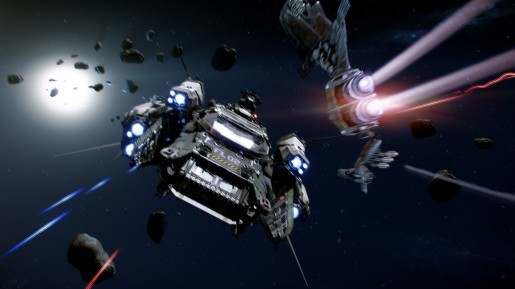 Star Citizen, a Space Sim that is a successful Kickstarter and crowd funding project, has just smashed an additional enormous stretch goal of $4 million.
By reaching the massive $4 million gamers will now from launch players will have access to professional mod tools, a 45 mission long campaign called Squadron 42 (10 more than before), an extra flyable ship, a total of 50 detailed star systems, melee and heavy weapons, zero gravity simulation, suit HUD options, increased customisation and outside-the -ship combat via magnetic boots on a crafts hull.
The project still has approximately 2 days remaining so if you want to check out the Star Citizen project either head to Kickstarter or head over to the official Star Citizen website now. Also check back with Just Push Start as we will soon be posting an interview with the main developer Chris Roberts.