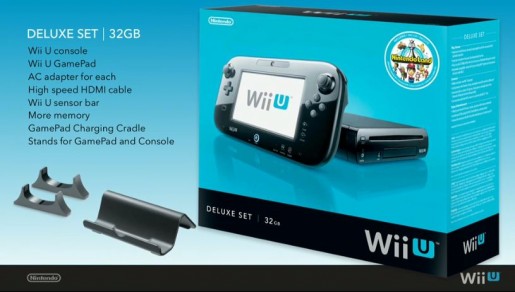 At long last, the much awaited Nintendo Wii U is now available in North America nationwide.
Those who will pick one up today should expect a pretty big firmware update that enables the online features of the console. If you happen to have a very fast internet, downloading the update data that is worth 4-5GB will take you at least an hour or two. Make sure you have something to do while you are waiting.
Nintendo Wii U is now available in two configuration; the Deluxe Set which includes a 32GB internal storage, a copy of Nintendo Land, and a cradle charger for the Game Pad, and finally the Basic set in which it includes a 8GB of space. The Deluxe is retailing for $350 while the Basic will be at the low price of $299.