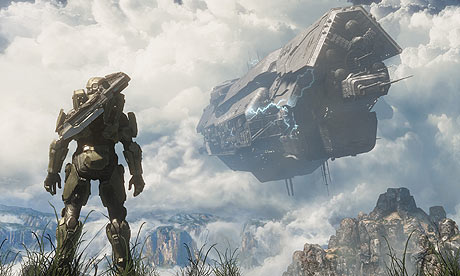 Microsoft has revealed that Halo 4 broke Xbox 360 sales records and amassed a huge $220 million worth of sales in its first 24 hours.
Although movie tickets cost a lot less than video games, this didn't stop Microsoft from touting that the game earned more money in one day than The Avengers did in its opening weekend in North America. The Halo series as a whole as no earned $3.38 billion.
Halo 4 is now on pace to earn $300 million in its first week. Not too bad for a game that is only available on the Xbox 360 platform.
"We're thrilled that Halo 4 has emerged as the biggest US entertainment launch of the year," said Phil Spencer, corporate vice president of Microsoft Studios. "Thanks to the millions of fans worldwide who helped make this another record-breaking launch for the 'Halo' franchise, Halo 4 is kicking off a strong holiday season and has become the must-have blockbuster experience of the year."
Halo 4 also set another franchise record with the most Halo players playing the game in five days. Over 4 million players have already logged on and played the game. This number is sure to increase in the upcoming weeks.
Source: GameIndustry.biz