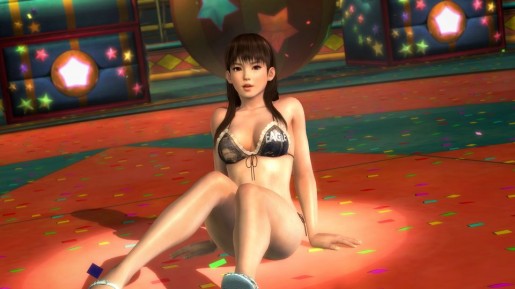 Team Ninja has now released the fourth set of DLC sexy costumes packs for Dead or Alive 5.
The Dead or Alive 5 packs include:
Angels – Kasumi, Hitomi and Leifang look positively angelic with their bouncy bunny ears and sweet two-pieces.
Devils – Ayane, Christie and Tina are back in black…bikinis and bunny ears.
DOATEC Divas – Kokoro, Lisa and Helena mean business in their sensual swimsuits and sassy bunny ears.
Also available as a PlayStation 3 exclusive download: Bunny Swimsuit Set, which includes the Angels, Devils and DOATEC Divas sets at a special discount.
But that's not all! Team NINJA is also pleased to release even more beautiful beach outfits, including:
Player's Swimwear Pack 1 – Kasumi, Kokoro, Helena and Sarah bust out in breathtaking beachwear.
Player's Swimwear Pack 2 – Hitomi, Leifang, Mila and Pai charm and disarm all contenders in these outstanding ensembles.
Player's Swimwear Pack 3 – Ayane, Christie, Tina and Lisa slip into their pulchritudinous (and patriotic) best!
And for the savvy swimwear connoisseur who needs them all, the Player's Swimwear Set includes all three Swimwear Packs at an unbeatable discount.

Check all of the costumes out in the Dead or Alive 5 screenshot gallery below: