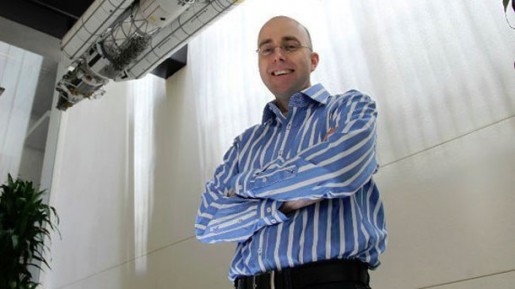 Epic Games have revealed that they have re-hired Paul Meegan to serve as Vice President of Product Development. The former LucasArts President will work closely with Epic's Executive team and developers on projects across the board.
Paul Meegan is a familiar face at Epic having been previously instrumental in setting up Epic Games China which is now Yingpei Games. Meegan entered the industry way back in 1997 as founder of Sinister Games, which, coincidentally, is located just down the road from Epic in Cary, North Carolina. Sinister was then purchased by Ubisoft in 2000 which led Paul on a journey to Ubisoft Montreal, there he oversaw the inception of blockbuster games such as Splinter Cell, Rainbow Six 3: Raven Shield, Prince of Persia: Sands of Time and Myst III: Exile. He also worked on the Rayman, Splinter Cell, Ghost Recon and Rainbow Six franchises at Ubisoft Shanghai.
"I'm really happy to be back in the Epic family and working with some of the best developers in the industry," Meegan said. "Epic has demonstrated success in AAA PC and console games, mobile entertainment and the engine technology business.  Epic is well-positioned to grow and thrive in the years ahead. The company is stepping up its game across the board, and I'm honored to be a part of that process."
"Epic's business has evolved incredibly over the past two decades, and throughout that time, our hiring philosophy has remained constant: 'hire the best and the brightest,'" said Mike Capps, president of Epic. "Paul's been a friend of the Epic family for years, and we're delighted to have him join the team. His experience and leadership will have a huge impact on our mission to deliver great games and great technology."
The 'signing' of Paul Meegan will go a long way to replacing the void that was left by Cliff Bleszinski – the brains behind the Gears of War franchise –  who shocked the gaming industry by announcing in October that he would be leaving Epic.