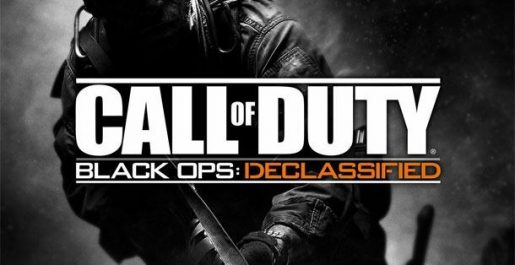 Since the Vita was first announced, one of the most anticipated titles was Call of Duty Black Ops: Declassified. After the Vita's poor sales at launch, Black Ops: Declassified quickly jumped to "system seller" status and was expected to end the negative attitude towards the system. Over time we started to learn new things about Declassified, which quickly ended its high expectations. Now that we have Black Ops: Declassified, is it the much needed "system seller" or is it a shameless cash grab trying to capitalize on the Call of Duty name?
Lets look at what's HOT and what's NOT in our review of Call of Duty Black Ops: Declassified.
HOT
Solid Controls
After you spend a little time getting used to them, you will quickly realize that the controls work pretty well in Declassified. The button mapping is similar to what you would find on a console and everything feels pretty natural. Sadly the game uses touch screen controls like Resistance Burning Skies, although they're limited to melee (tap anywhere) and drag to throw grenades (same for toss backs), which sometimes get mixed up for a melee attack. Thankfully you don't really need to use grenades to do well in this game, so there isn't an actual need to make use of them.
Multiplayer is TRUE to the series
If there is only one thing Declassified gets right, it's that the multiplayer stays true to the Call of Duty series. This means kill streaks, perks, prestige, custom classes, clan tags and more are included in Declassified. Additionally fans of the various challenges will be delighted to know they're also included too. Unfortunately, multiplayer is limited to Free for All, Drop Zone (King of the Hill) and 2 Team Deathmatches (TDM / Kill Confirmed) and there are only around 5 different maps to play on.
NOT
Where's the Beef?
Despite costing a whopping $50 dollars, Declassified is extremely limited on content. For starters, the game's campaign has 10 short (1 – 5 minute) missions, which offer virtually no replay value past leaderboard rank or trophies. You can further supplement your offline experience with time trials, although there are only 5 and are they're limited to shooting targets on a range. The last offline mode is Hostiles, where you need to fight off waves of enemies on a given map. This mode offers you the most replay value, but it is also the least enjoyable in the game, since it gets boring fast. Offline also features a completely pointless level system that you can easily max out in 2 – 3 hours of standard playing.
Call of Duty Black Ops: Declassified Review

,