NOT
New Maps Are Visually Bland
The previous map packs were visually impressive and as fun to look at as they were to play on. This go around is a bit different. The four maps that you get in Aftermath are extremely bland and not easy to look at. All you will see is brown when you play on these different maps. It would have been nice to see a little variety in them rather than a sea of busted brown buildings and drab debris. It would have been nice to see the destruction in action as well. You really don't even get to see the destruction mechanic in action this time around. Hopefully the maps in Endgame will look better than the ones that were offered in this DLC.
Assignments Are Ridiculous
The assignments included in the Aftermath DLC make it extremely difficult and more of a chore to unlock the extra crossbow stuff. Unlocking the scoped crossbow requires you to score a headshot of over 150 meters with a sniper rifle, assasult rifle and carbine. Unlocking the demolition bolt requires you to play dirty and use C4 and grenade launchers on people to unlock it. I shouldn't' have to jump through hoops just to unlock something that I already paid money to unlock once in the first place.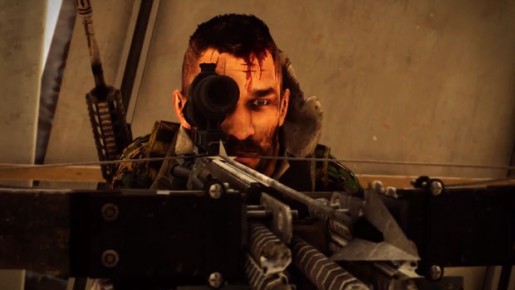 VERDICT
The Aftermath DLC for Battlefield 3 is the weakest installment by far. While it adds a fun new weapon and game mode, it lacks the excitement of the previous entries. The level designs are bland and the destruction mechanic is almost missing entirely. If you aren't a Premium member, then you may want to pass on this one. If you are interested in the crossbow more than the rest, paying $15 just for a new weapon and mode just doesn't seem worth the trouble. Hopefully the final DLC Endgame will have a better offering.
Battlefield 3: Aftermath DLC Review

,