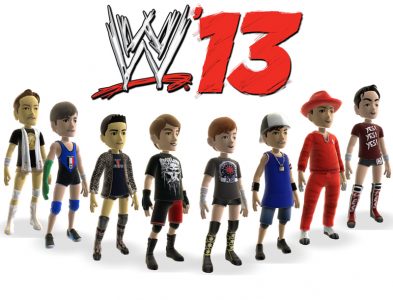 THQ has now released a ton of new WWE '13 avatar items you can now download for the Xbox 360.
Back in August, "Attitude Era" items were available to download. Now, you can dress up your avatars like the current crop of WWE Superstars such as John Cena, Brock Lesnar and CM Punk.
The following items are available on the Xbox LIVE Marketplace for 320 Microsoft Points each.
-Alberto Del Rio Outfit
-Brock Lesnar Outfit
-Brodus Clay Outfit
-Chris Jericho Outfit
-CM Punk "Best in the World" Outfit
-Daniel Bryan "YES!" Outfit
-John Cena "Doctor of Thuganomics" Outfit
-Ryback Outfit
-Santino Outfit
-Zack Ryder Outfit