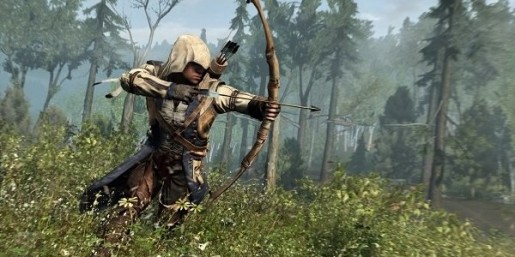 Not even a full day after release, Kmart is already offering the latest entry in Desmond Miles' ancestry, Assassin's Creed III, with a nominal discount.
The Colonial Era-themed assassination simulator is already available at Kmart stores with a $10-off promotion. Not only is Assassin's Creed III priced at $49.99, but purchasers also receive a $10 Award Card. These Award Cards are gift cards that are only valid for a limited time (11/14/12 thru 8/31/13) unless you live in a state where gift cards do not expire (Maine for example). So unfortunately, you'll have to wait two weeks to be able to use them towards the Assassin's Creed III strategy guide.
Check out our review on Assassin's Creed III later this week and hear what our resident assassin thinks of it. In the meantime, you can read our take on the portable adventures in Assassin's Creed III: Liberation.
You can pick up Assassin's Creed III at Kmart here for PlayStation 3 and Xbox 360.