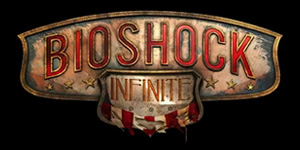 This week has been relatively big in terms of new information for Irrational's upcoming game Bioshock Infinite. First was announced two collector's editions for the game, and then recently a brand new gameplay trailer was released. Now information regarding the first pre-order bonus for Bioshock Infinite has leaked. Unlike many pre-order bonuses for popular games out there, this will not be an in game item for Bioshock Item, but rather a standalone flash game. Currently Gamestop is rolling out promotional items that include the following description for their pre-order bonus:
"BioShock Infinite: Industrial Revolution is a Flash-based, BioShock Infinite-themed puzzle game exclusively available to those that pre-order the game before it releases on February 26, 2013, In this game, the player assumes the role of a factory worker within the sky-city of Columbia, and must complete increasingly difficult puzzles in order to support one of two factions: the Vox Populi or the Founders."
There are a few great things about this bonus. The first being you can have a taste of this Bioshock atmosphere before the game releases  in February of next year. Another cool bonus is the fact that you will be able to earn in game rewards by playing the flash title. This game will allow the player to "experience over 50 levels of industrial puzzle mayhem", so there is no telling what you will be unlocking, or how much. According to the promotional posters, pre-order customers will receive a code on their receipt that will allow them to access the game after redeeming at www.preordernow.com (not yet set up). Currently this has only been seen at Gamestop, but it may make its way to other retailers, or even be available on the respective platform stores, similar to what happened with Dead Space: Ignition.