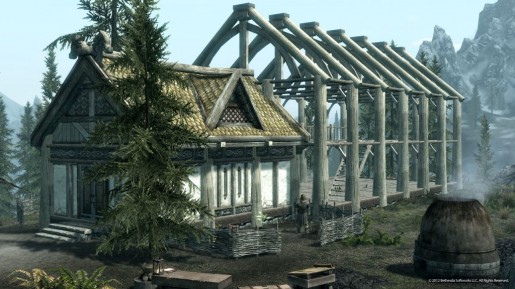 Bethesda is pleased to announce today that the second DLC piece for Skyrim is now available on the Xbox 360.
As revealed earlier, the Hearthfire DLC adds some interesting new stuff on Skyrim; primarily a land you can buy, and a house you can customize. If having your own estate sounds good to you, purchase the DLC today for 400 Microsoft Points.
Just like with Dawnguard, Hearthfire DLC is only available on the Xbox 360 and soon on the PC. PS3 owners is still in limbo whether or not they'll get Dawnguard and this one.