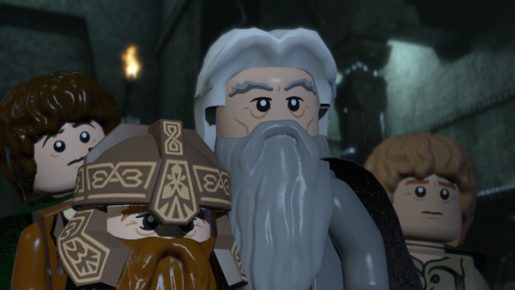 Warner Bros. has revealed a ton of new information about the upcoming LEGO The Lord of the Rings video game that is due out later this year.
It has been revealed that the game will have an open-world of Middle Earth for players to explore. This is an exciting feature for fans since Middle Earth is a huge place and it will be the first Lord of the Rings game to have an open-world environment.
Check out the features announced below:
"-Explore all of the open-world of Middle-earth and experience epic battles with Orcs, Uruk-hai, the Balrog, the Witch-king, and other fearsome creatures.
-Wield the power of the Palantír or Seeing-stone ('one that looks far-away'), and jump between multiple storylines.
-Experience the LEGO The Lord of the Rings heroes come to life in an all new way, as they deliver the dialogue from the films.
-Collect, combine and forge new items in the Blacksmith Shop using Mithril, the most precious metal in Middle-earth.
-Discover and unlock over more than 60 playable characters, including Frodo, Aragorn, Gandalf, and many others.
-Collect and use a variety of weaponry and magical items, including the Light of Earendil, Elven rope, swords, and bows.
-Play with family and friends with easy access drop-in, drop-out gameplay option."
LEGO The Lord of the Rings is scheduled for release from October 30th.
Source: Examiner