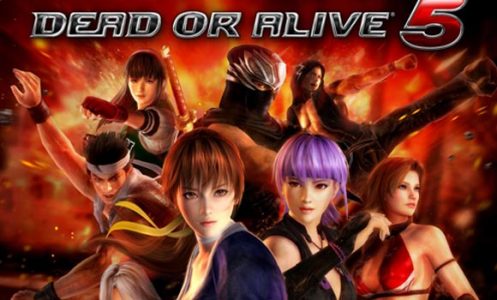 Over the years, the Dead or Alive series has been one of the most iconic 3D fighting games that not only offers a solid execution of combos, it also has a cast of sexy female characters that will appeal to most male gamers. Following the release of Dead or Alive 4 in 2006, the fifth game in the series is finally here and Team Ninja plans to re-invent the fighting elements everyone loved in Dead or Alive 4, and mix it with new things to make it stand out.
Did Team Ninja do the right thing this time with Dead or Alive 5? Will fans of the series love this one? Let's take a look at what's HOT and what's NOT in our review of Dead or Alive 5.
HOT
Virtua Fighter Characters
Crossing over characters from one fighting game to the next is one of the things developers are doing this generation. We've seen how Street Fighter and Tekken blended well together; gathering both fans of the series into one great game. In Team Ninja's Dead or Alive 5, the game isn't ready yet to have a full crossover game but instead, Team Ninja borrowed several characters from Sega's iconic Virtua Fighter series. Two of the most notable Virtua Fighter characters that gamers can expect are Pai Chan and Akira. Regardless whether you're playing the story, arcade, or online mode, both of these characters can be seen and used in action after meeting certain conditions.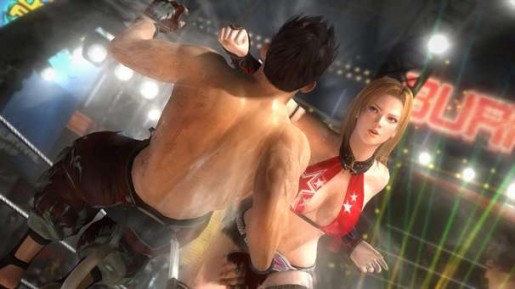 New & Old Characters Return
In addition to the two unlockable Virtua Fighter characters that will appear in Dead or Alive 5, there are about twenty three more characters, with the majority of them returning from previous titles. Characters such as Ryu Hayabusa, Kasumi and Hitomi are among the fan favorites that you can expect in the game. As always, the characters within the game look much better as their character designs have been updated. At the start, you will start off with twenty characters, leaving you to unlock five more characters.
Mission Mode
To add a new twist in Dead or Alive 5, Team Ninja implemented some sort of a mission in story mode where every fight, you will have an option to do an objective. The mission occurs mostly in story mode where objectives like block several times will be displayed at the bottom of the screen. If you're not playing the story mode, you can do some missions by looking at the mission option on the main screen. By successfully doing the objective, you will be rewarded with titles. The titles that you obtain can be equipped and it will be displayed on your 'fighter card' where people you play online can view it. Those who are looking to unlock everything, you are looking around 525 titles to unlock – though you must use all of the characters and really spend a lot of with them.
Online Multiplayer
What makes a fighting game have almost unlimited amount of replayability is the hours of fun you can have during online multiplayer. Depending on what's in the online portion will determine if people will play the game. Luckily in Dead or Alive 5, it has a straightforward lobby where people will most likely going to spend time playing with others around the world. As with all multiplayer fighting games, Dead or Alive 5 doesn't have a complicated multiplayer, simply hop in and fight. Just like in other DoA games online, it will be laid out as an arcade-type menu where you will choose the character, stages, and begin fighting. Those who like to customize their fight before searching for opponent can do it just before they start.
Similar to the offerings of Dead or Alive 4, the fifth game has the lobby match where up to sixteen players can compete in a single lobby. Since having sixteen people in a lobby can be troublesome as you have to wait for people to finish, you can freely customize your lobby match and reduce the max players to around 6 or 4 to have matches run faster. As always, the lobby match creator can do all sorts of changes when setting up a lobby like they they can change the fight type from solo to a tag team.
Seamless Fighting and Finishing Moves
The reason why the Dead or Alive series is one of my favorites in the fighting game genre is because it's not as complicated as other games out there. You don't have to worry about pressing a lot of buttons as in Dead or Alive 5, you only have to worry about two things; the punch, kick and the directional buttons. Pretty much, the combo execution within the game looks painless, and even noobs can easily pull off deadly combos. If you are a button masher, it won't quite work well in this game as what you will need is to read what your opponent does and counterattack it. When playing online, make sure that you're more agile and prepared.
Dead or Alive 5 Review

,