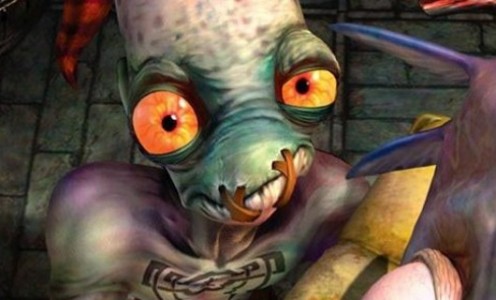 The Eurogamer Expo had a plethora of new details lined up for Abe's Oddysee HD, and now we have all of that newly-obtained knowledge here for you to absorb. First off, one thing you must understand is that this HD remake is unlike the countless others out there. The team has fully overhauled their original PS1 title with 3D graphics, new dialogue and new puzzles. It's quite similar to their last HD makeover, which was Oddworld: Stranger's Wrath.
Although Abe's Oddysee New 'n' Tasty — that's what they're calling the HD remake — is only in pre-alpha, it is currently able to run at 60FPS on PC. This highly-anticipated remake is set for a September 2013 release and will be available on PSN (PS3 & Vita), XBLA and PC.
For more details, check out the full presentation below. If you're just interested in the gameplay, go ahead and skip to the 41:24 mark. Enjoy!