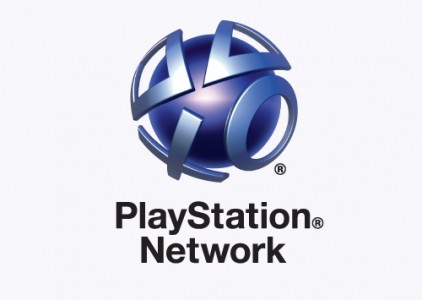 Sony has updated the content on the PSN for another week. Let's see what new items you can download.
Call of Duty fans will be happy to know that some new Modern Warfare 3 DLC is now available for the PS3. There's also a demo for Dragon's Dogma up as well.
*Note all prices are in New Zealand dollars.
Release Update: 16th August 2012:
PS3 Games
Papo & Yo. $29.95
Sound Shapes $24.90
Test Drive: Ferrari Racing Legends $89.90
PS3 Demos
Dragon's Dogma Adventure Demo
Papo & Yo
PS Vita Games
Sound Shapes $24.90
PSOne Games
Alundra $9.50
minis
Farm Frenzy 3 $7.90
THE NEXT SPACE $4.90
PS3 DLC
Call Of Duty: Modern Warfare 3 (Release Date Thursday 16th)
Map 12.2
Elite Drop 16
Elite Drop 17
Elite Drop 18
Prices: Free for Elite
LittleBigPlanet 2
Disney Princesses Costume Pack 2 $11.50
Rapunzel Costume $3.90
Tiana Costume $3.90
Ariel Costume $3.90
Belle Costume $3.90
Quantum Conundrum
Puzzle Pack 1 $3.90
Real Steel
Assembly Robot Value Pack #2 $15.50
Risen 2: Dark Waters
A Pirate'S Clothes $5.90
Treasure Isle $15.50
Saints Row The Third
Unlock Pack $2.90
Sleeping Dogs
Sleeping Dogs Accelerator Pack 1 $2.90
Sleeping Dogs Retro Triad Pack $2.90
PS Vita DLC
Touch My Katamari
Make It Big
Prices: Free
Themes
ABSTRACT
Dynamic Flirty Girl 4 Theme $3.90
MILITARY
Dynamiic German Fighter WWII Theme $3.90
NATURE
Dynamic Charcoal Burning Theme $3.90
Dynamic Woman Relaxing at the Beach Theme $3.90
PLACES / LANDMARKS
Dynamic Budapest at Night One Theme $3.90
SCI-FI / FANTASY
Dynamic Anime Theme 5 $3.90
Dynamic Comic Hero Theme 2 $3.90
Dynamic Crimson Vampire Theme $3.90
Dynamic Hunter-Vampires Theme $3.90
Dynamic Violet Vampire Theme $3.90
Dynamic Skull Theme $3.90
Videos
Darksiders 2
Darksiders II Death Comes For All
Darksiders II: Behind The Mask: Your Death
London 2012
London 2012 – Olympic Legacy Trailer
Adidas Micoach
Micoach Launch Trailer
Damage Inc.
Story Game Trailer