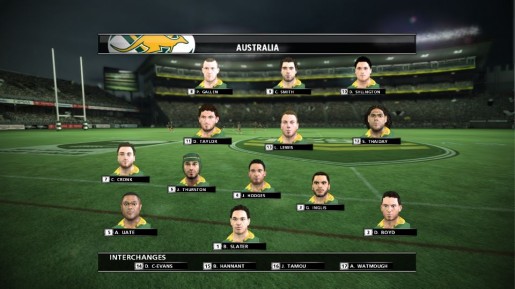 Tru Blu games has released a few new screenshots for the upcoming Rugby League Live 2 video game.
The new screenshots take a look at the Australian Kangaroos team and also what the scoreboard looks like in the game. There are also a few legit licensed sponsors that will be printed onto the field.
Rugby League Live 2 is due out later this year for the PS3, Xbox 360 and PC. No exact release date has been revealed yet but Tru Blu games promises it will be in 2012.
Check out the screenshots below: