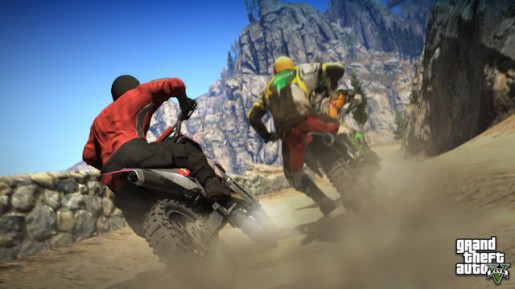 Rockstar have again teased us with a further three screenshots being released today for Grand Theft Auto V and they look absolutely stunning.
The depiction of dirt bikes on a mountain valley track looks like something straight out of Motocross whilst parachuting isn't new to the series as it was present in both GTA: San Andreas and The Ballad of Gay Tony in GTA IV. Tennis on the other hand is an interesting feature – whether or not that's a vista shot of a location or you actually get to pretend being Nadal remains to be seen.
What is a breath of fresh air as far as GTA games go is that all these images are of rural areas away from the city – something which has been highlighted in GTA V's surrounding countryside which was missing from the ultra-realistic NYC setting of its predecessor.
Rockstar have yet to announce the release date for GTA V but here's hoping it's not too far away.