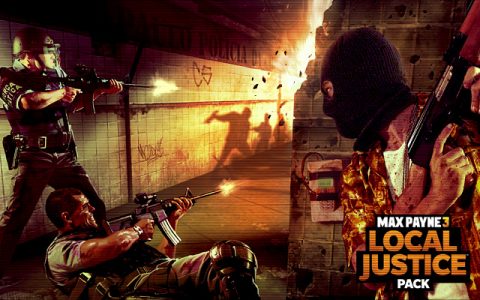 Several months following the release of Max Payne 3 on the PC, Rockstar finally released the Local Justice DLC Pack that was previously released on the Xbox 360 and PS3.
For one week only, PC gamers can take advantage of the DLC's discounted price for only $5.99, instead of the original $7.99. The Local Justice Pack will include three new maps for the game's multiplayer portion that are based from the game's intense final chapters; the Imperial Palace, Departure Lounge and 55th Battalion. In addition, a M4 assault rifle and attachments; the Light Fingers will be included as well.
Als, don't forget that the pre-order DLC for the game is also now available for purchase:
· Cemetery Map – Multiplayer map with a wintry New York City skyline, sniping positions amongst the monuments, destructible tombstones, and a looming mausoleum: 1.99;
· Silent Killer Loadout Pack – Includes the Light Anti-Tank Weapon, the Slippery Character Burst to quickly escape a firefight, and the Listening Device Item that amplifies player hearing: 1.99;
· Pill Bottle Item – Allows players to carry more painkillers in multiplayer: 0.99;
· Deadly Force Burst – Grants extra stopping power with higher damage bullets in multiplayer: 0.99;
· Classic Max Payne Character – Multiplayer avatar inspired by the original Max Payne: $0.99.