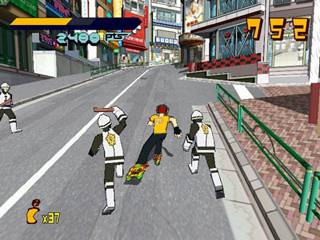 While SEGA has been fairly quite about the release date for the HD version of Jet Set Radio for some time now, they have now finally revealed a release date for the game, and it isn't too far off!
To start off, Playstation Network PS+ members will be able to get their hands on the game before everyone else on September 11th. If you are not a Playstation Plus subscriber, you will be able to get the game one week later on the 18th. Xbox Live and PC gamers will be able to then pick up the game the next day. Finally, and unfortunately, the Playstation Vita version of the game will not be available until the 16th of October.
Across all platforms, Jet Set Radio HD will cost $9.99, or 800 Microsoft Points for those buying from Xbox Live.