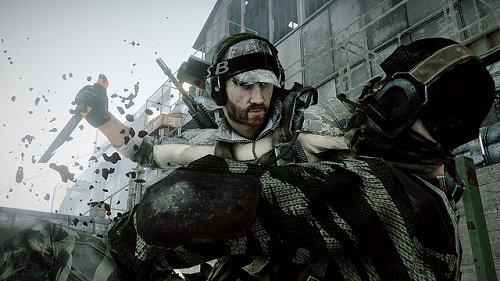 DICE has announced that they have quadrupled the number of official Battlefield 3 servers on both the Xbox 360 and Playstation 3. DICE claimed that they hear the wishes of console players and decided to add more servers so that people who didn't want to play on a rented server would not have to.
People who don't mind playing on rented servers can still find them in the manual server browser and by jumping in a quick match. DICE released a statement saying:
"Note that you will still be able to get quick matched into any ranked server. For the best results if you want an official DICE server, please refer to the manual server browser and enter 'DICE' as a search term.

"If you go to the Server information screen, all official DICE servers will have the owner set to 'DICE'. Remember that you can favorite servers that you like so you can easily find them again on your next session."
This is great for people who don't like playing on the rented servers because of the ridiculous restrictions they put in them and the high chance you have of being kicked because you are doing well.