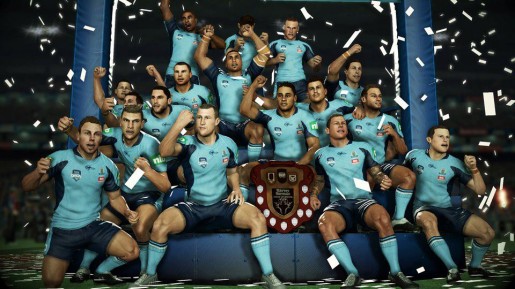 Tru Blu Games has given fans an update about the release for Rugby League Live 2.
Here's what they announced on their official Facebook page:
"Thanks so much for the enthusiasm re Rugby League Live 2. We know that everyone is eagerly awaiting a Release Date and a trailer.
Release Date: The game is not yet complete, so we are not in a position to announce a release date. It will be released in 2012, and yes we want it out for you as soon as possible!
Trailer: To make a trailer, the game needs to be complete or be close to completion, with all the sponsors approved. Once we make a little bit more progress with the completion of the game, we will decide on a trailer and its release date.
We promise to keep updating you with more info, as soon as things are confirmed."
If you're eagerly awaiting for a release date for Rugby League Live 2, please be patient as it sounds like they are still working hard on the game. It's good to know that the game will be released in 2012 so hopefully it's out in December at the latest.
Rugby League Live 2 will be out for the PS3 and Xbox 360.