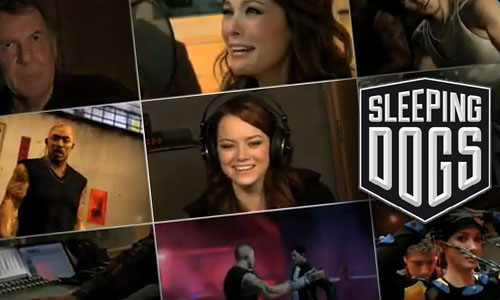 Sleeping Dog's voice cast has been revealed and a lot of famous and familiar names will be there.
The main character is played by Will Yun Lee who has appeared previously in Die Another Day. Other characters in the game are voiced by Tom Wilkinson, Edison Chen, Lucy Liu, Kelly Hu and even Emma Stone.
"Sleeping Dogs features over two hours of rich dialogue in a story inspired by some of Hong Kong's finest films," said Stephen van der Mescht, Executive Producer at United Front Games. "As huge fans of the genre we knew exactly who we wanted; we knew who could bring the script to life. The end result is fantastic."
Sleeping Dogs is out from August 14th for the PS3, Xbox 360 and PC.
Check out the trailer below: