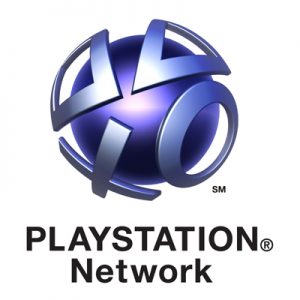 Sony has updated us with all the new content we can expect to see on the PlayStation Store for the upcoming week.
Not an entirely big week on the PSN, although there is a ton of new DLC available for a lot of PS3 and PS Vita games. This includes DLC for Dragon's Dogma and Soul Calibur V just to name a few.
*Note all prices are in New Zealand dollars.
Release Update: 13th July 2012:
PS3 Games
Dungeons & Dragons Daggerdale $26.95
Frogger: Hyper Arcade Edition $18.90
Pinball Arcade (Purchase includes access to a Free version for PS Vita) $18.90
Quantum Conundrum $20.95
PS3 Demos
Dungeons & Dragons Daggerdale
Frogger: Hyper Arcade Edition
Pinball Arcade
Quantum Conundrum
PSVita Games
Pinball Arcade (Purchase includes access to a Free version for PS3) $18.90
PS3 DLC
Babel Rising
The Isthar Gate $5.90
Disgaea 4
Ash $5.90
Bottle Ship $3.90
Marona $5.90
Phantom Isle Map $1.90
The Fuka & Desco Show $24.90
Dragon's Dogma
From A Different Sky – Part 8 $1.90
Notice Board Quests – The Challenger $5.90
Game Of Thrones
Game Of Thrones – Dog Skin Pack $1.90
Game Of Thrones – Valar Morghulis Pack $5.90
Hyperdimension Neptunia Mk2 (Free)
Skill Pack
LittleBigPlanet 2
Summer Games Costume Pack $5.90
Fencer Costume $1.90
Gymnast Costume $1.90
Horse Rider Costume $1.90
Tennis Girl Costume $1.90
Track And Field Costume $1.90
Wrestler Costume $1.90
Magic The Gathering 2013
Ajani/Celestial Light Foil
Ajani/Celestial Light Unlock
Chandra/Born Of Flame Foil
Chandra/Born Of Flame Unlock
Garruk/Pack Instinct Foil
Garruk/Pack Instinct Unlock
Jace/Dream Puppets Foil
Jace/Dream Puppets Unlock
Krenko/Goblin Gangland Foil
Krenko/Goblin Gangland Unlock
Liliana/Obedient Dead Foil
Liliana/Obedient Dead Unlock
Nefarox/Exalted Darkness Foil
Nefarox/Exalted Darkness Unlock
Odric/Peacekeepers Foil
Odric/Peacekeepers Unlock
Talrand/Crosswinds Foils
Talrand/Crosswinds Unlock
Yeva/Ancient Wilds Foils
Yeva/Ancient Wilds Unlock
Prices: $1.90
Pure Chess
Pure Chess Roman $3.90
Rainbow Moon
Rainbow Moon – 50,000 Rainbow Pearls (Gorodo) + Fire Ring $3.90
Rainbow Moon – 50,000 Rainbow Pearls (Serena) + Wind Pearl Ring $3.90
Rainbow Moon – 50,000 Rainbow Pearls (Zelorus) + Black Ring $3.90
Rainbow Moon – 90,000 Rainbow Coins $3.90
Rainbow Moon Amulet Set (Double) $3.90
Rainbow Moon Starter Pack (Medium) $3.90
Rainbow Pearls Bundle (Large) $13.50
Rock Band 3
Daughtry Pack 01 $7.90
Crawling Back To You $2.90
It'S Not Over $2.90
No Surprise $2.90
Death Of A Dream $1.40
Desecration Day $1.40
Hapless $2.90
Heroism $1.40
Mouth Without A Head $1.40
Soul Calibur V
Cepheus Compatibility Pack 7 (Free)
Classic Costumes $3.90
Sexy Costumes 2 $4.90
Tekken Costumes 2 $3.90
Street Fighter X Tekken
Color Palette Add-On 5 (Free)
Combo Editor $5.90
SF Boost Gem Pack 7 $1.90
SF Boost Gem Pack 8 $1.90
TK Boost Gem Pack 7 $1.90
TK Boost Gem Pack 8 $1.90
PSVita DLC
Gravity Rush
Maid Costume Pack $7.90
Pure Chess
Pure Chess Roman $3.90
Avatars
Tales From Space: Mutant Blobs Attack
Tales From Space: Mutant Blobs Attack – Avatar Bundle $2.90
Alien Blob
Chillin' Gramps
Horrified Astronaut
Mutant Blob
Oblivious Astronaut
Panicking Graduate
Scared Farmer
Terrified Army Man
Prices: $0.95
Themes
STUDIO THEMES
PS3 Marbles Dynamic Theme by Adam Fantome $5.90
PSP Marbles Static Theme by Adam Fantome $1.90
WALLPAPERS
BEYOND: Two Souls Wallpaper
Planets Under Attack Wallpaper 1
MOVIES/TV
The Dark Knight Rises Themes 1-4
PREMIUM THEMES
Places/Landmarks
1970s Germany Theme $2.90
Little Holland Theme $2.90
Dynamic Themes
ABSTRACT
Dynamic Orbs Theme $3.90
Dynamic Scrolling Binary Numbers Theme $3.90
Dynamic Light Beams Theme $3.90
Flies $2.90
MILITARY
Dynamic B17 WWII Theme $3.90
Dynamic NAVY Helicopter Flying Theme $3.90
NATURE
Dynamic Green Stream Theme $3.90
Dynamic Green Stream 2 Theme $3.90
Dynamic Lombok Waterfall Theme $3.90
Dynamic Heavenly Sunset Theme $3.90
Dynamic Hummingbird Theme $3.90
PLACES/LANDMARKS
Dynamic China Shanghai Theme 2 $3.90
Dynamic Venice Theme $3.90
SCI-FI/FANTASY
Atomic Age: Martini Man Dynamic Theme $3.90
Atomic Age: Monkey Dynamic Theme $3.90
Atomic Age: Robot $3.90
Mech Assault: Canyon Gunner $4.90
Mech Assault: Carbon Cleanse $4.90
Mech Assault: Catalytic Triad $4.90
SPORT
Dynamic German Futbol Theme $3.90
Videos
South Park: The Stick Of Truth E3 Trailer
The Last Sermon