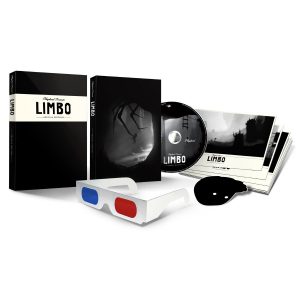 "Uncertain of his sister's fate, a boy enters Limbo." If you're familiar with this line, you may have already played the indie hit Limbo, or you may have just heard about it from someone you know. Whether you have already played the game or not, now might be your chance to do so for the first time, or give it another run through if you were looking for a reason to.
According to Amazon, a Limbo Special Edition is coming, or rather already available from a third party seller. The contents are solid, and the price appears to be $25. Here is what's included:
Special edition box for the game
DRM free PC/Mac Discs
Soundtrack by Martin Stig Andersen
Art cards
A "boy" sticker
"Awesome 3D glasses"
Free Steam gift key for your karma
Currently it is not known if the special edition will be made available from other locations, so if you're interested, you might want to snag one from Amazon as soon as you can.