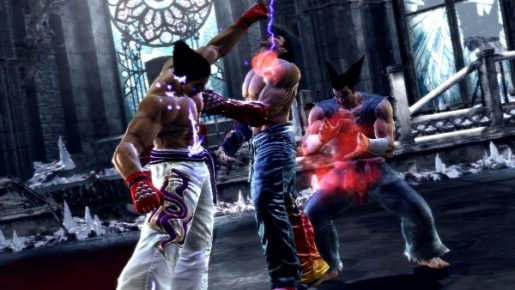 Katsuhiro Harada, Tekken producer, has gone on record stating that there are three things that should never cost money, in regards to Tekken: techniques, characters and stages. However, it seems Namco disagrees and would rather take the Capcom approach by charging for new content, an idea that, as we can plainly see, Harada is strongly against.
This is something my bosses have been asking me for quite a while now – what are our plans for DLC?" How much money can we make? They are a company, obviously, in it to make money. So it's something I'm continually asked even now.

But I haven't changed my stance. If you're making a fighting game, all of the elements necessary to enjoy it should be on the disc, or should at least be available for free.
Harada took it one step further to really emphasize how far he's willing to go to uphold his ideals:
If I was given the choice to include paid DLC or quit Namco, I would maybe quit… Or maybe I would just say 'get someone else to deal with this'.
Let's all hope that Namco doesn't push the issue further, although I think we all know that they will. Harada has nothing against DLC, as long as the essential content is free. He has OK'd non-essentials, such as soundtracks, to cost money, though. His main point is that players should not have to shell out extra money to get the "full" Tekken experience after purchasing a copy of the game.
It's definitely refreshing to see someone in the industry NOT trying to take every last cent of our money. Thank you, Harada.